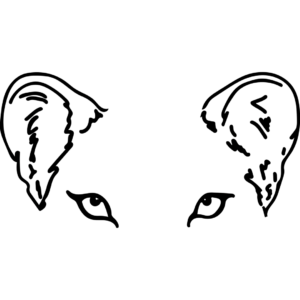 LionsEdge Advisory
CPA • Advisor
Your Trusted Financial Advisor
Financial Coaching/Consulting
How can we help? Well, as a financial coach we help you discover, qualify, quantify, prioritize financial matters.  This can be anything from learning to manage your managers and direct your financial life to aligning your finances or  determining your financial goals and priorities.  A coach assists you in analyzing your current situation and provides feedback and knowledge on steps including tips for choosing a first rate financial team.  Our priority is to assist you in aligning with your personal integrity system and financial goals, to empower you to take the action steps right for you.
Conflict Coaching
We guide you through navigating the terrain of conflict. Conflict may be pre or post litigation. It is different for every individual, as is the situation producing the conflict.  We leverage prior experience as an expert witness, forensic accountant, financial mediator and years of conflict training to assist you in walking this most difficult and challenging path. 
Financial Neutral
A financial neutrals role is to remain impartial while assisting parties in conflict with understanding of their finances and implications of the proposed actions or concepts, and where appropriate aid in reaching settlement.
Business Valuation
Business valuation is a complex process with many variables, such as the type of interest being valued, whom the valuation is for, you personally, a court of law, etc.  Factors like these determine the standard of value to be used, the type of report issued, the approach to be used (there is more than one), and potentially the premise.  This is a complex process with numerable variables. It is necessary to have a brief conversation on the purpose of the valuation to determine potential costs, and whether we are the right fit.
Financial Mediation
For situations where a deep understanding of financial issues is important, Loreine is also a trained mediator, and offers mediator services, online and in person. Loreine uses the approach of that of a facilitator that empowers the parties to move through the disagreement with grace, providing space for mutual resolution and agreement. Loreine offers services in a half day and/or  ongoing two to three hour sessions. We approach mediation as a process. Our preference is shorter sessions over an arc of time, so that time is taken to ensure possible solutions meet the immediate and longer term needs of the participants. The disagreement may be pre litigation or in litigation, if in litigation Ms. Smith will need your counsel to participate as well. Examples of disputes Ms. Smith mediates are disagreements between spouses, partners, or families over financial matters.
Resources & Calculators
Financial Management Resources 
The rule of 72 is a quick approximation of what it will take for an investment to double at a given annual rate of return.                     What is the Rule of 72?
This simple calculator will approximate your monthly payment if you know the other variables, interest rate, loan amount, and duration.
Knowing financial terminology improves  your understanding and reduces the risk of important concepts being lost in translation.  Here is one list.
These calculators compare the returns of  taxable and tax exempt investments; and provide the equivalent of each. 
Nonviolent Communication: A Language of Life by Marshall B. Rosenberg
Discover how the language you use can strengthen your relationships, build trust, prevent conflicts and heal pain.
Money, A memoir: Women, Emotions and Cash by Liz Perle
Ms. Perle takes us on her money ride, while  providing the insights of psychologists, researchers, and more than two hundred ordinary women.  A classic. 
360 degrees is a nonprofit financial literacy program sponsored by the American Institute of CPAs.  There are numerous topics of discussion and a full page of calculators. 
"Money is a tool. Used properly it makes something beautiful; used wrong, it makes a mess."
– Bradley Vinson
"There are people who have money and people who are rich."
– Coco Chanel
"It takes as much energy to wish as it does to plan."
– Eleanor Roosevelt
To learn more about us click the link above, to contact us through our website please complete the contact form.  Thank you!
info@lionsedgeadvisory.com